Make comfort your utmost priority with our wide selection of stay at home outfits, guaranteed to keep your work day cozy.
Hoodies
Keep yourself warm when the wet season hits with zero trade-offs on comfort with the latest standard-fitting soft fabric hoodies and sweatshirts. Whether it'd be a full zip hoodie from the likes of Champion for additional adjustability, or one with two pull strings; their long sleeve nature will lock in the heat when you need it the most.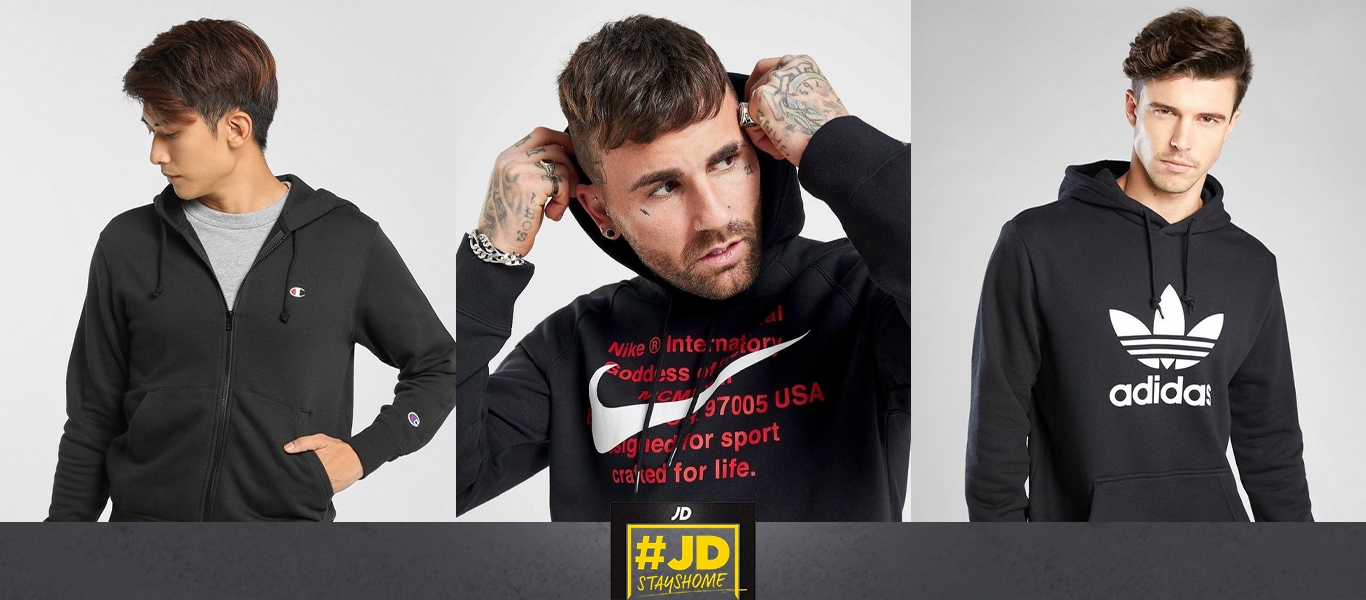 CHAMPION Small Logo Full Zip Hoodie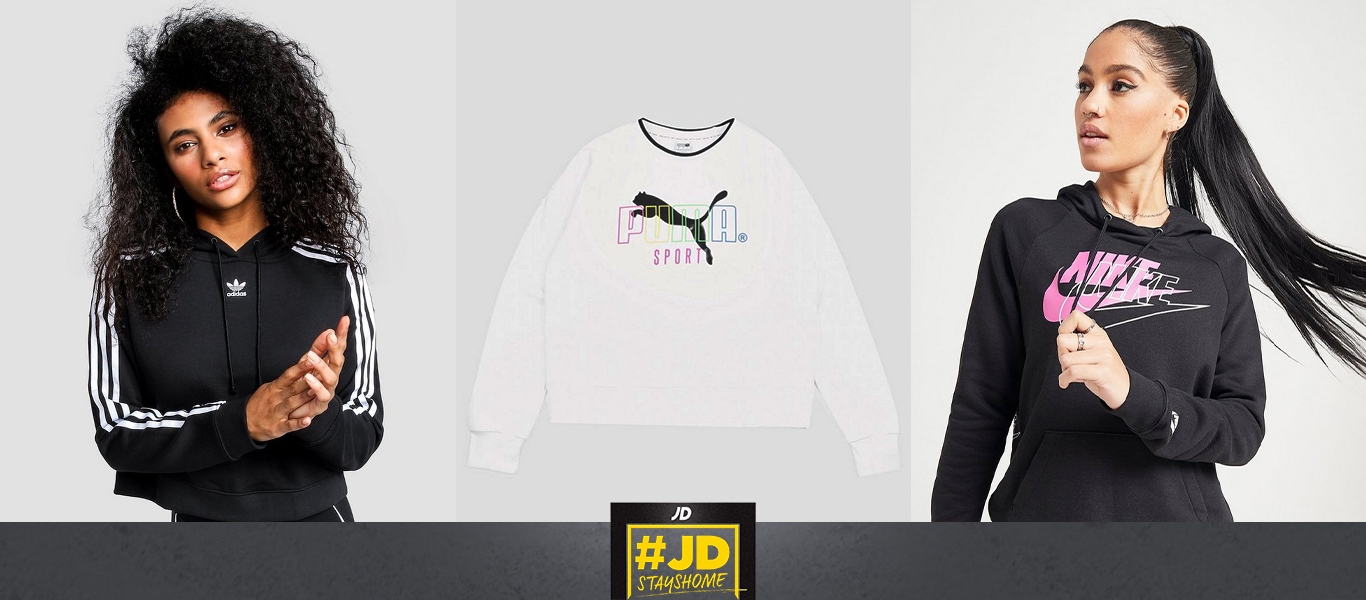 adidas Originals Cropped Hoodie
Nike Double Futura Overhead Hoodie
Track pants
Keep it simple and clean with the finest track pants around. Make the easy choice between a retro look or a pair of exclusive to the modern day; the choice is yours. Whichever it'd be, you'll fit into a pair of relaxing-fit pants made from the softest fabric with your own colours of choice. From joggers by Champion, Kappa and Ellesse to the accented fresh track pants from Jordan, you'll find the essential one you need here at JD.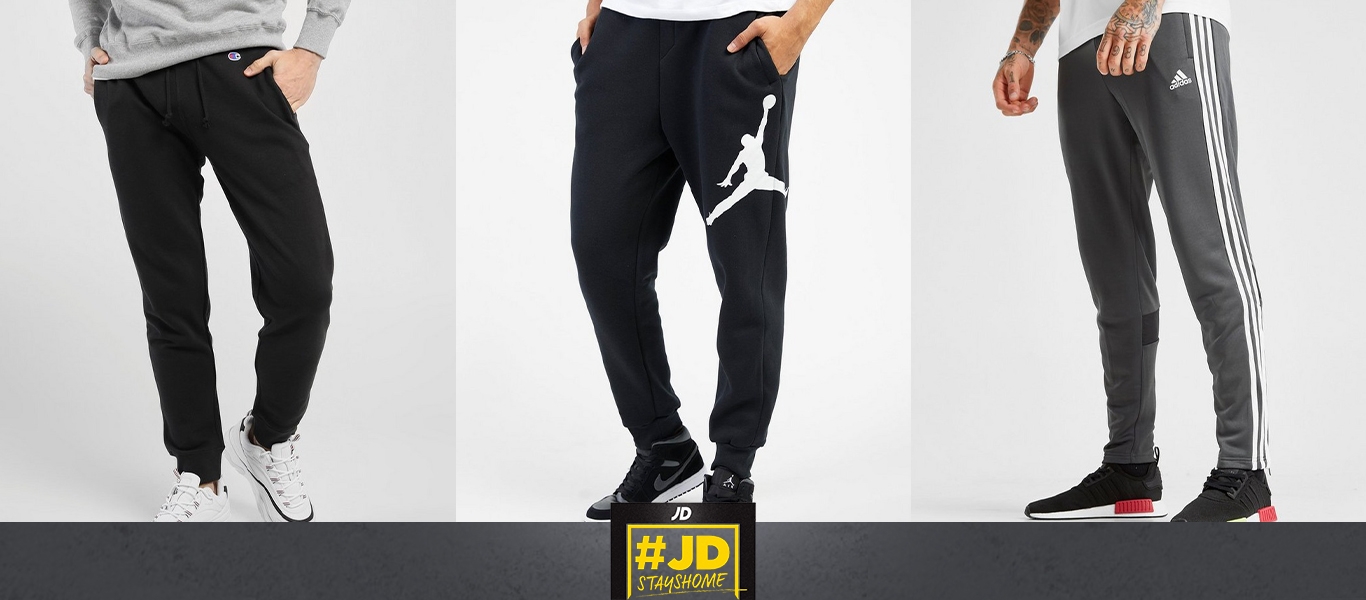 Jordan Jumpman Logo Fleece Joggers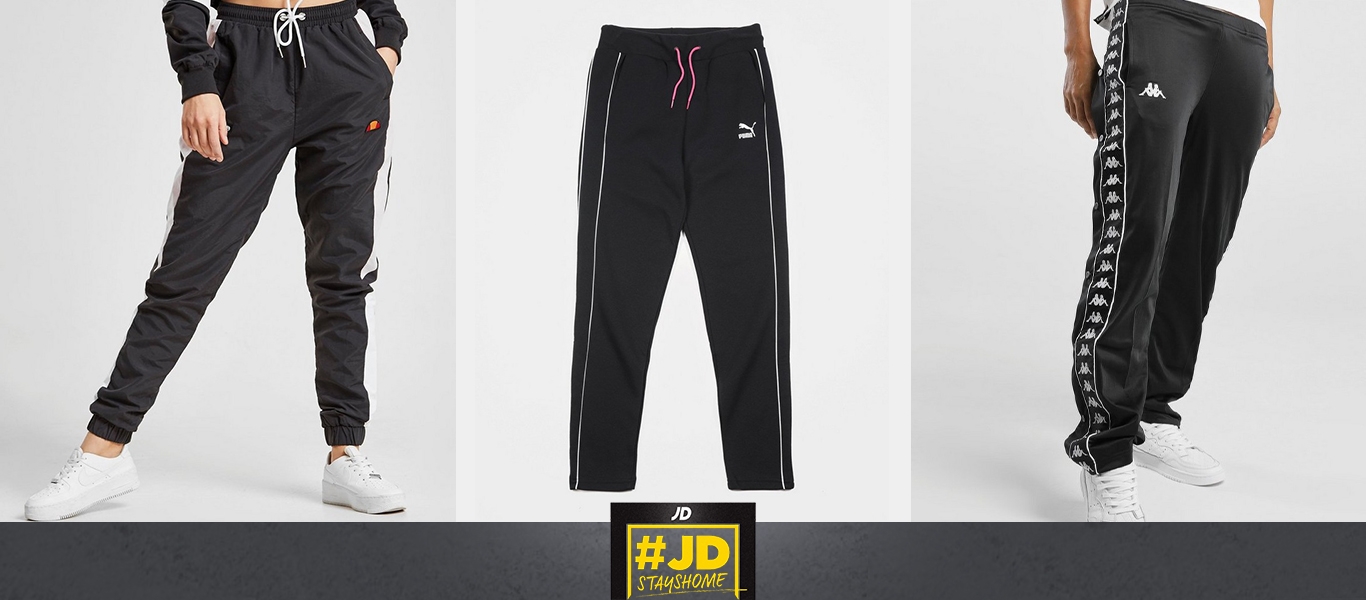 ELLESSE PNL WVN TRK PNT BLKPNK
KAPPA Banda Tape Track Pants Women
Shorts
Perfect for the warm weather, these shorts for men and women come in different look and style, providing you the comfort you'll need to fight the weather while maintaining maximum flexibility. Made from soft fabrics and a fitting waistband, choose an authentic pair from the likes of Nike, Kappa, adidas Originals and Under Armour.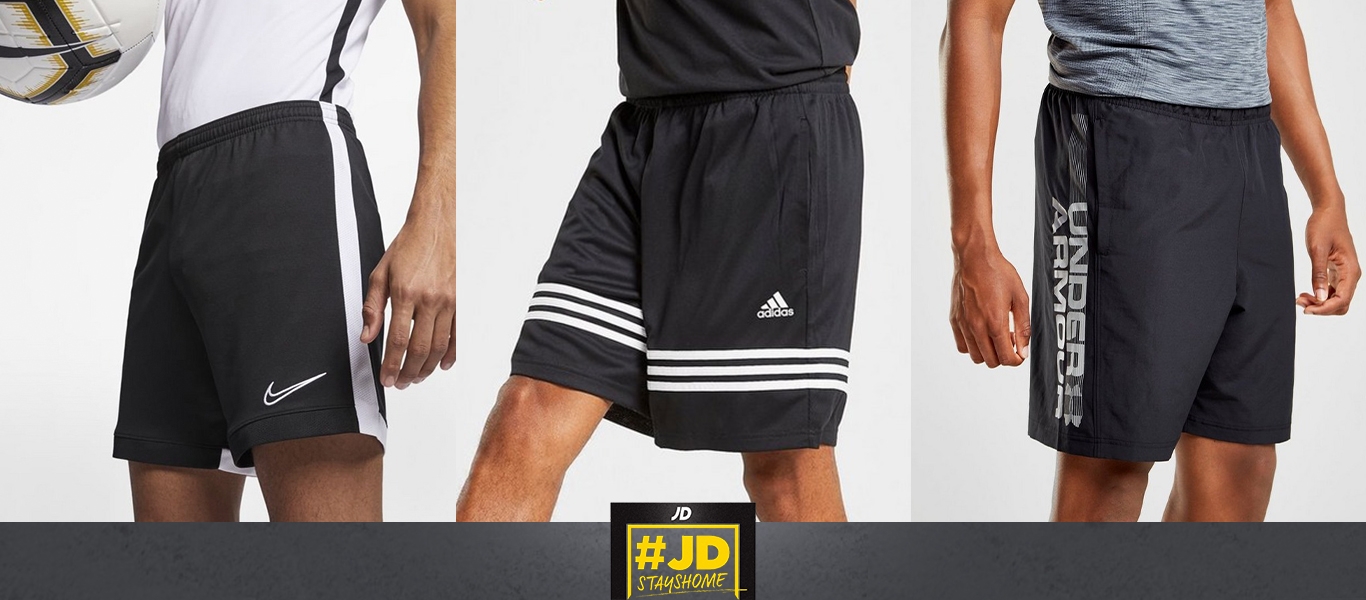 UNDER ARMOUR WOVEN GRAPHIC SHORT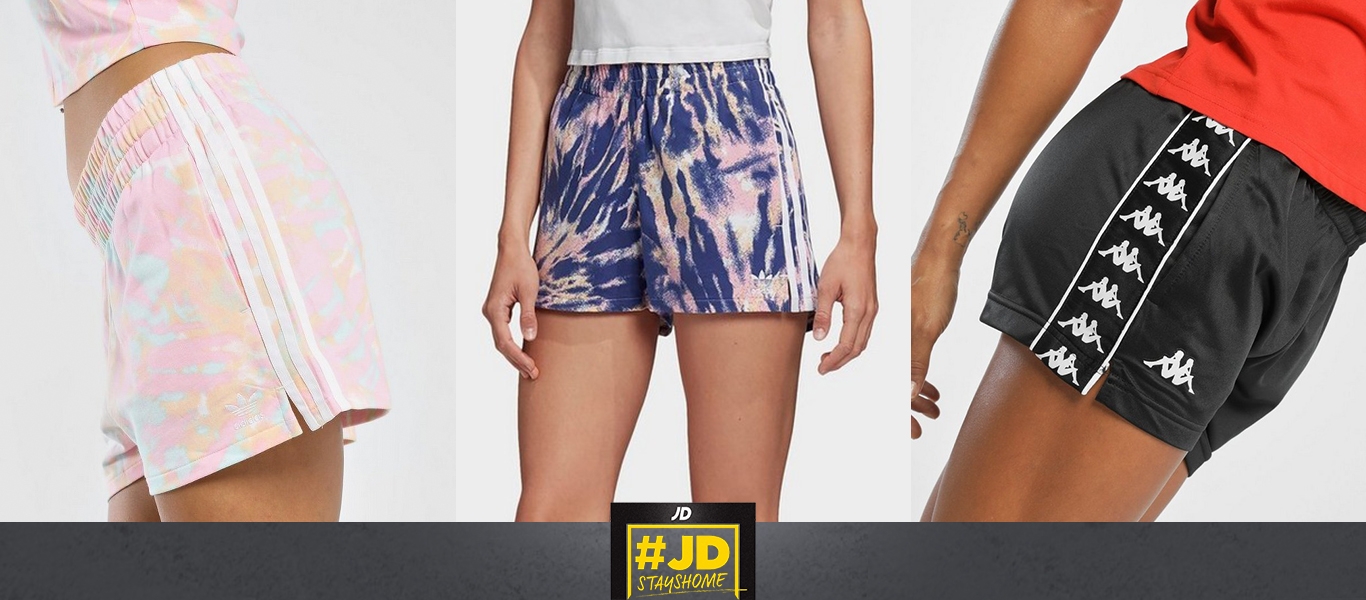 adidas Originals 3-Stripes Shorts
adidas Originals 3-Stripes Shorts
Workout outfits
Find the perfect workout companion for your upper torso, or a fitting style to accompany your grocery runs. Choose a top or a sports bra made to support your daily home workout routines. With comfortable and breathable materials, you'll go for longer without breaking a sweat. Choose a top or sports bra of your liking from Nike, adidas or Puma.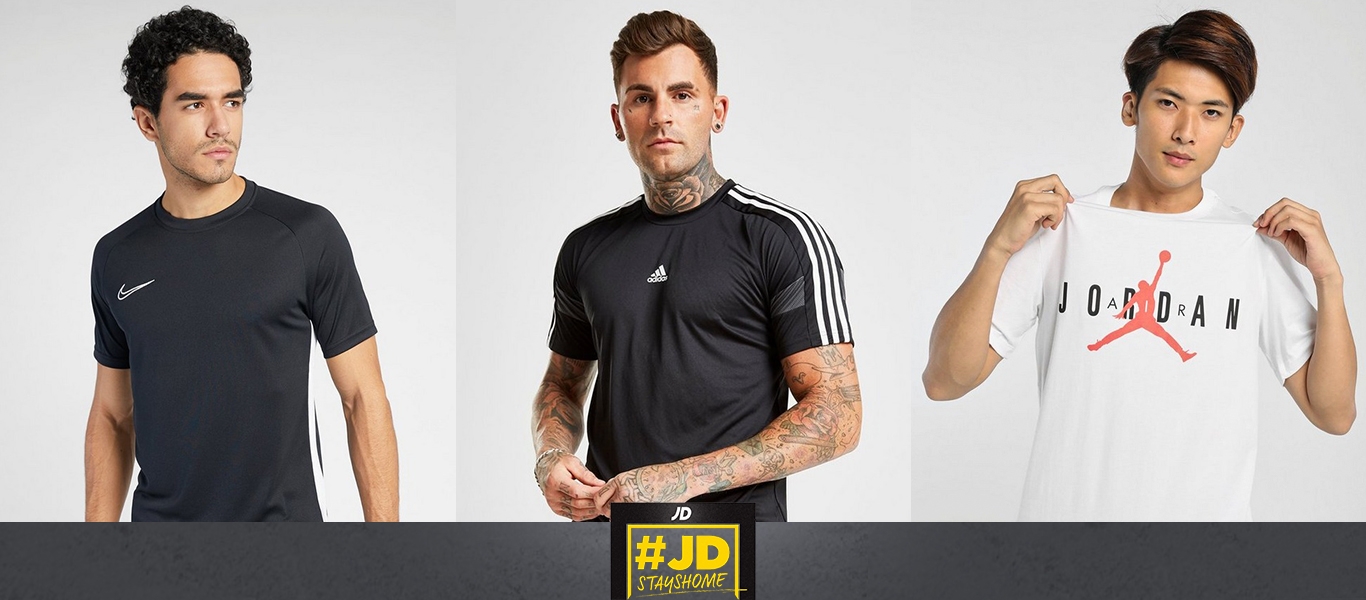 adidas Match Short Sleeve T-Shirt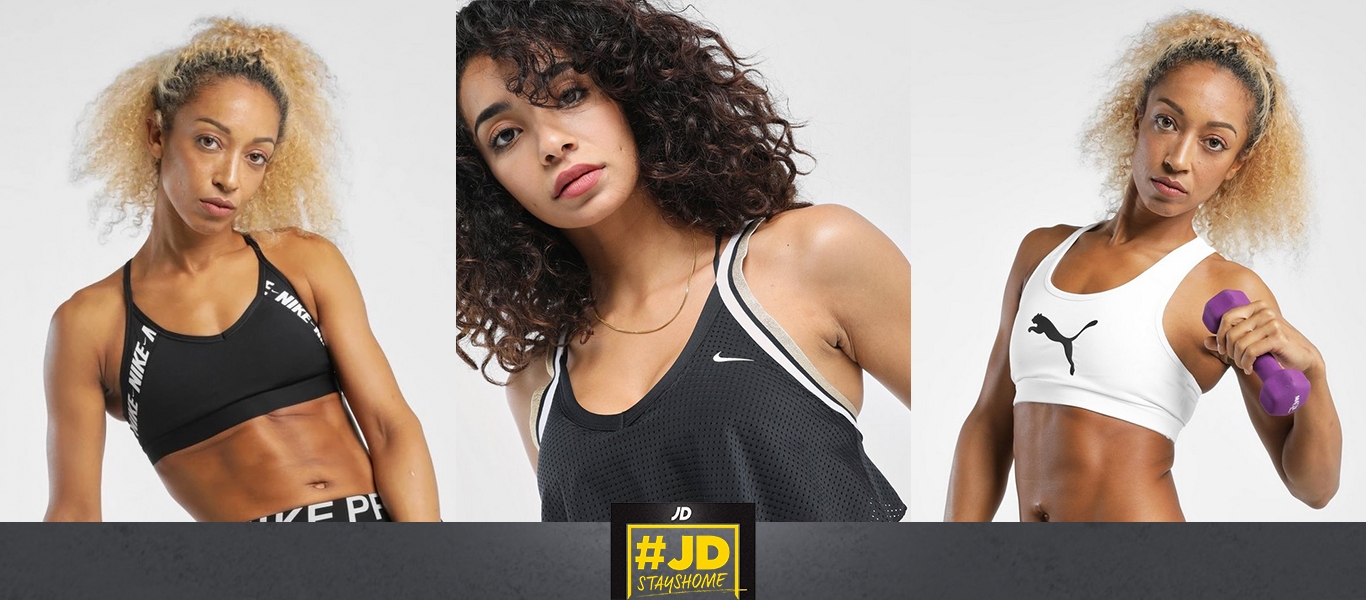 Nike TechKnit Wild Run T-Shirt
Share your WFH styles and #JDSTAYSHOME for a chance to be featured on our Instagram.
Next Article
SNEAKERS | April 18, 2022
#JDSTAYSHOME: 5 Ways to Keep your Trainers Fresh