There's no denying the lingering possibility that the trainers you buy may some day fall victim to dirt, grime or a combination of the two. While you may not be able to avoid such circumstances, you can prevent and protect your precious collection, especially those white, clean silhouettes. Keep on readin' to see our top recommended products you should consider so you could keep what you cop, in tip-top condition!
This is no ordinary pill, it helps to keep your trainers as fresh as new. All you need to do is to twist the pill and place them in each trainers, the Crep Protect pill will do its magic.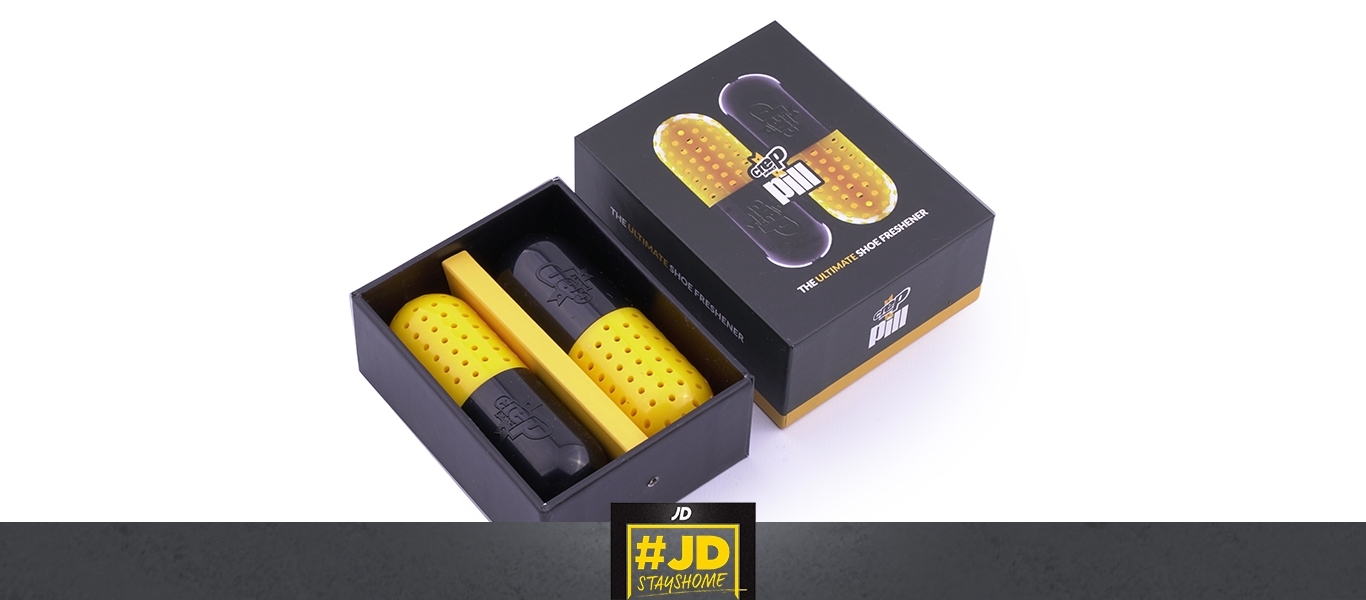 Functions of product:
Zeolite inside the pills absorb moisture
Provides a fresh smelling fragrance
Easy activation by twisting the pills – has three different levels with different efficiencies
Crep Protect Suede and Nubuck Eraser
We all know suede and nubuck trainers are one of the hardest to maintain, this small but mighty eraser helps to instantly remove the unwanted grime and dirt off in seconds.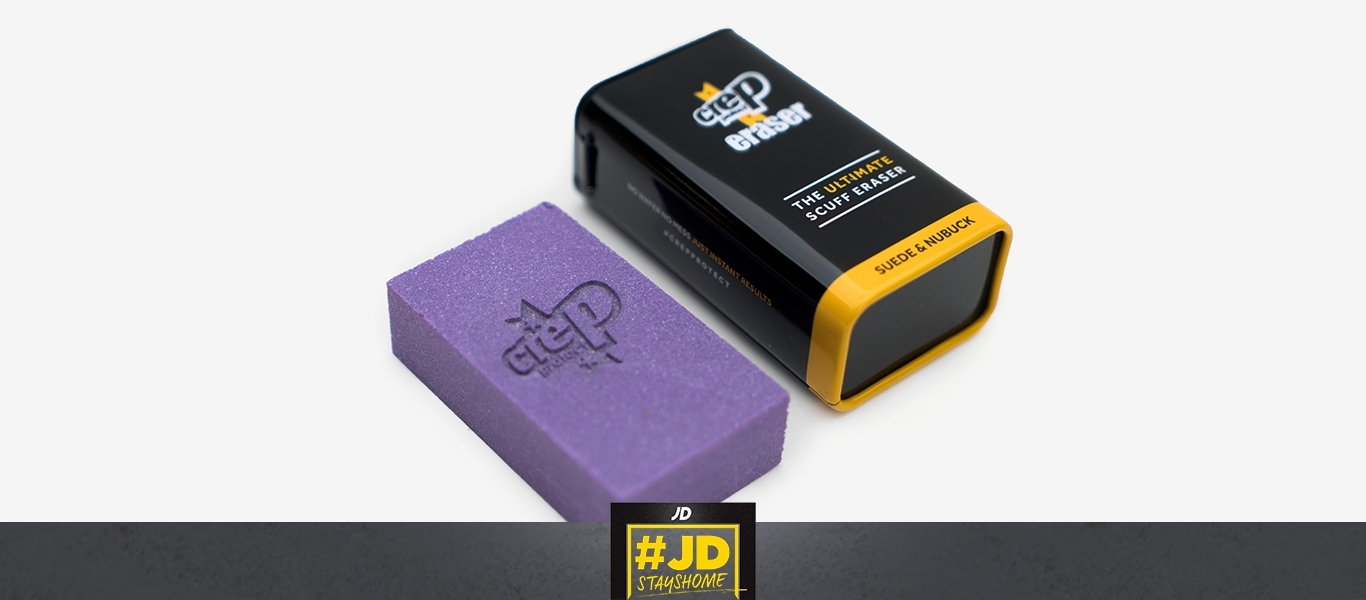 Functions of product:
Quick and easy-to-use gentle eraser for effective cleansing and rebuffing of nubuck and suede leather.
Simply work the eraser on affected areas in gentle strokes
Crep Protect Travel Cure Kit
Travellin' a lot? There's no circumstance Crep doesn't accommodate, hence the Cure Cleaning Kit, allowing you the protection you need whilst travelling or on the move. Makes for an ideal gift too. Almost an essential if you travel way too often and in need of something to keep your worry off your precious kicks.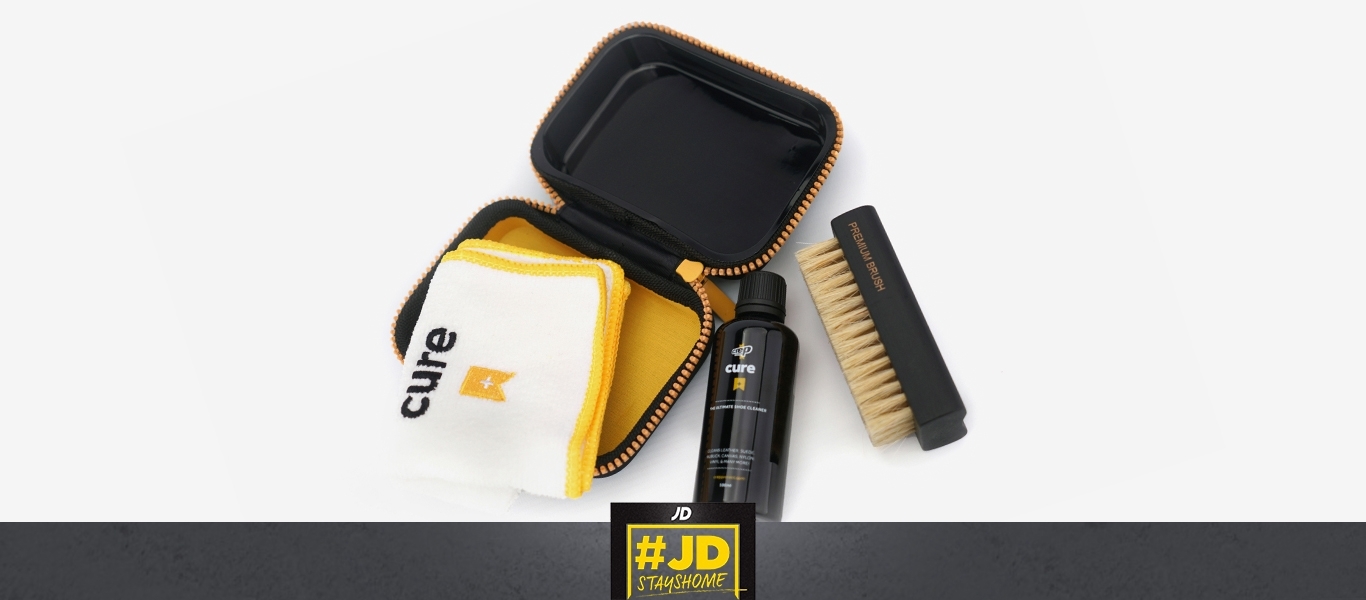 It contains:
A 100ml Cure cleaning solution made of 98% natural ingredients, including coconut extracts, water, and jojoba which is suitable for use on leather, suede, nubuck, canvas and more
A premium brush made from pig material (bristles) that is easy for cleaning
A microfibre towel that helps with cleaning
The packaging case serves as a portable tray for water
Crep Protect Shoe Cleaning Wipes
The pocket size wipes come with a textured side for rough stains and a plain side for dirt and marks, suitable to most materials. Packed in 12 in a tin, these are the essentials that help keep your kicks fresh on-the-go.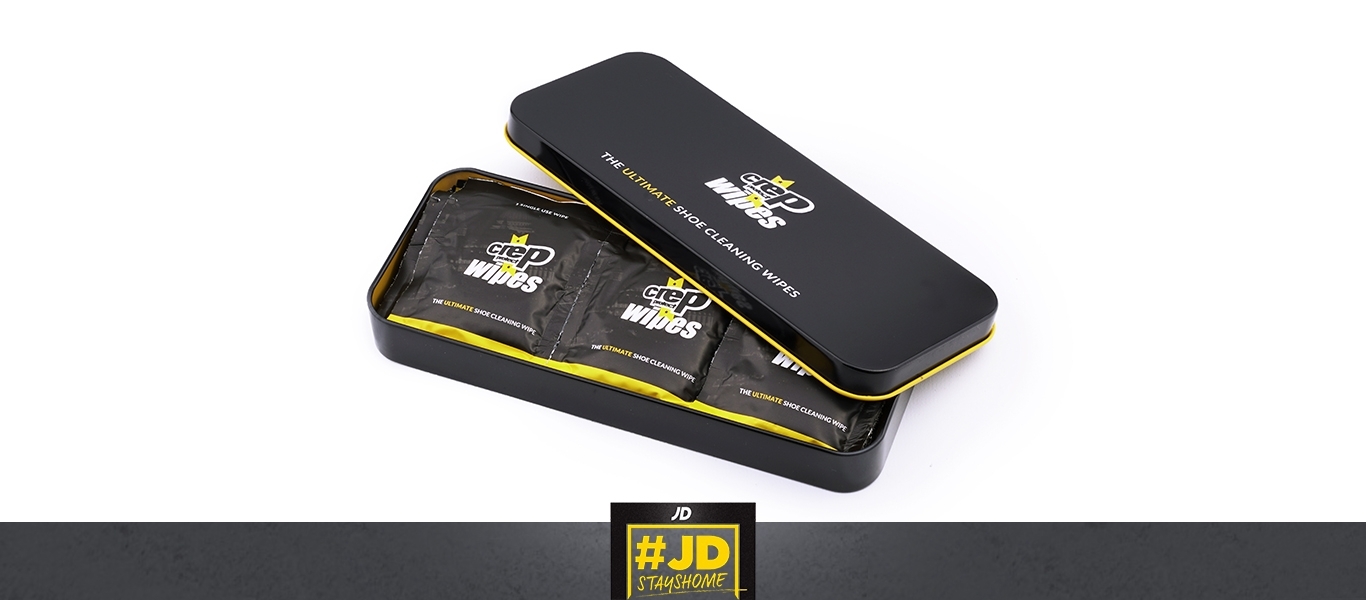 Functions of the product:
The wipes have been patented with the Crep Cure formula solution
Wipes are great for touching up leather and foxing all sneakers, without leaving any damage.
Crep Protect Spray
The Crep Protect spray creates an invisible coating which repels liquids and prevent stains on your trainers. This is the perfect shoe care product for the wet season.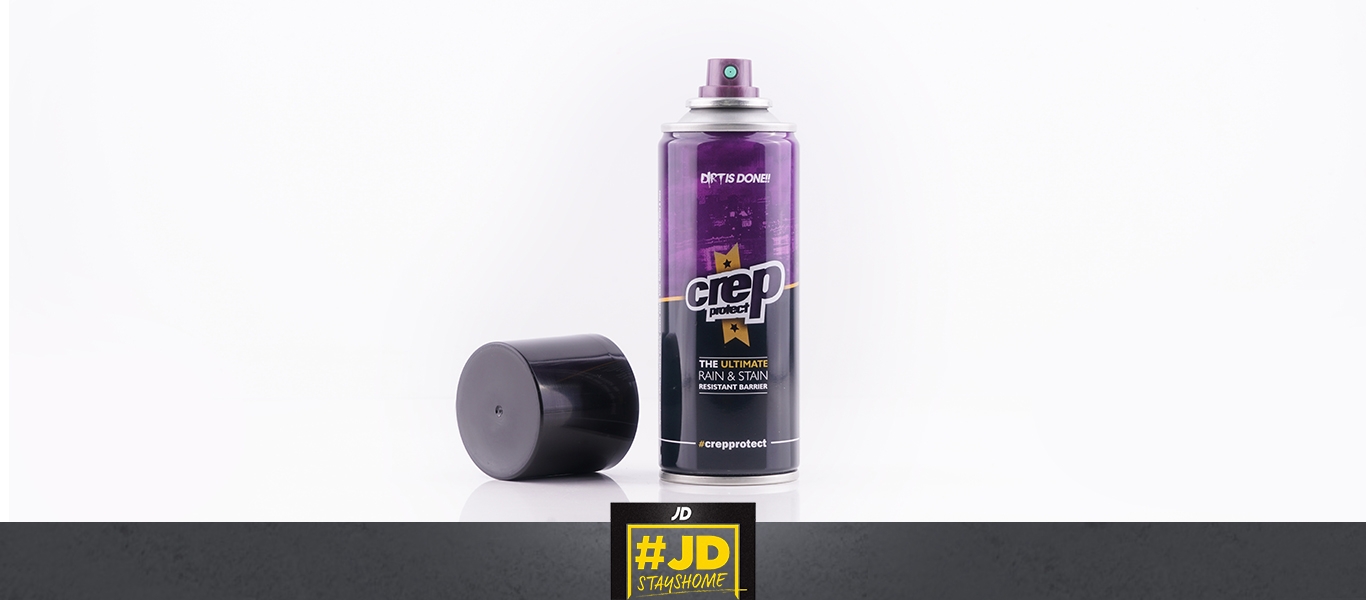 Functions of the product:
Only for use on canvas, nubuck and suede trainers, with easy quick drying
Trainers have up to 4 weeks of protection with its double coating method
Keep 'em fresh, keep 'em protected! Show us how Crep Protect cares for your trainers with #JDSTAYSHOME for a chance to be featured on our Instagram.
Next Article
SNEAKERS | August 25, 2023
#JDSTAYSHOME: A Guide to Sneaker Cleaning with Crep Protect